Altcoin Newsletter #109
My exclusive commentary on 8 Altcoins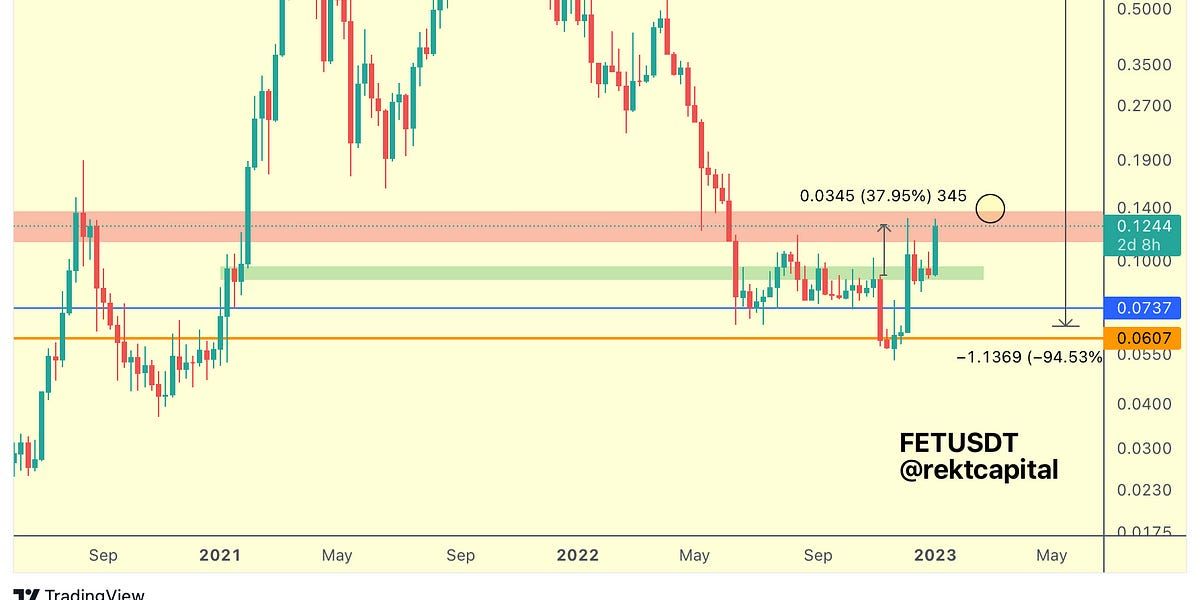 Every Friday, I share an Altcoin Newsletter which features my TA on 8 Altcoins.
These Altcoin TA requests are made by valued readers of the Rekt Capital Premium Newsletter.
In today's Altcoin newsletter, I cover 8 different Altcoins, specifically:
Woo Network (WOO/USDT)
Fetch.ai (FET/USDT)
Coti (COTI/USDT)
UniSwap (UNI/USDT)
SushiSwap (SUSHI/USDT)
OMG Network (OMG/USD)
Neo (NEO/USD)
Near Protocol (NEAR/USDT)
Let's dive in.
---
Woo Network - WOO/USDT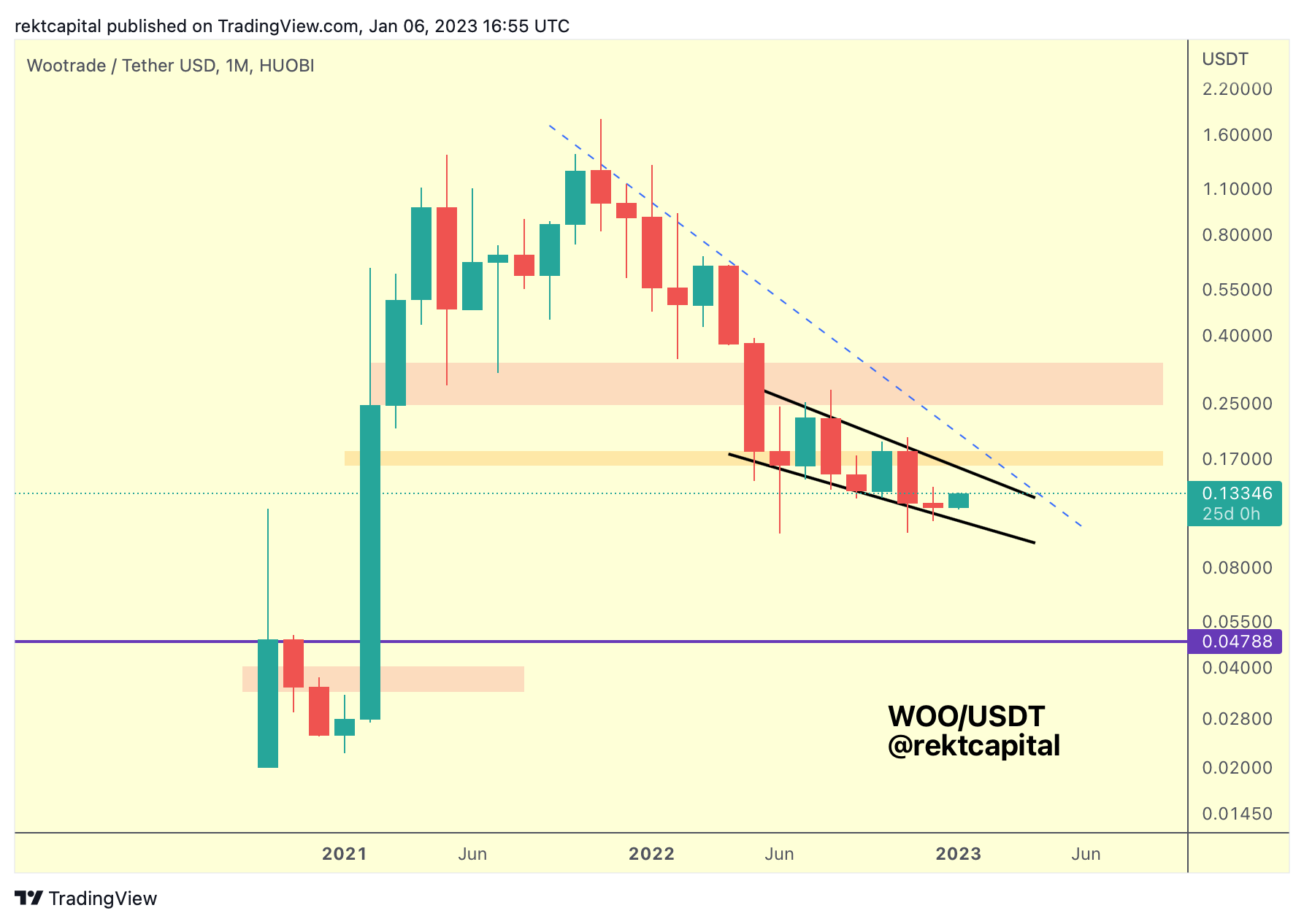 WOO has lost two major supports in recent months.
First, it was the red support area which was flipped into resistance in the Summer 2022.
Then, it was the orange support which flipped into new resistance some two months ago or so.
Of course, these two major rejections from old major supports have formed a Lower High diagonal resistance (black) which also brings rise to a downtrend channel overall.
Most recently, WOO has curled up from the channel bottom and could move up towards the top of the channel over the coming weeks or months.
However, the top of this channel is a confluent resistance with the major orange area.
Moreover, the dashed blue diagonal resistance denoting the macro downtrend is also quite close to this general area, adding further confluence to a potential rejection from the top of the channel should WOO rally there.
So while a relief rally is possible as part of intra-channel consolidation, for WOO to become macro bullish, it would need to Monthly Close above that confluent area of resistance I'd just described.
And for objectivity, it's worth mentioning that a Monthly Close below the bottom of the channel would likely confirm further downside.
Until then, WOO will likely behave inside this downtrending channel.
Fetch.ai - FET/USDT
Let's preface today's FET analysis with the analysis from mid-December 2022: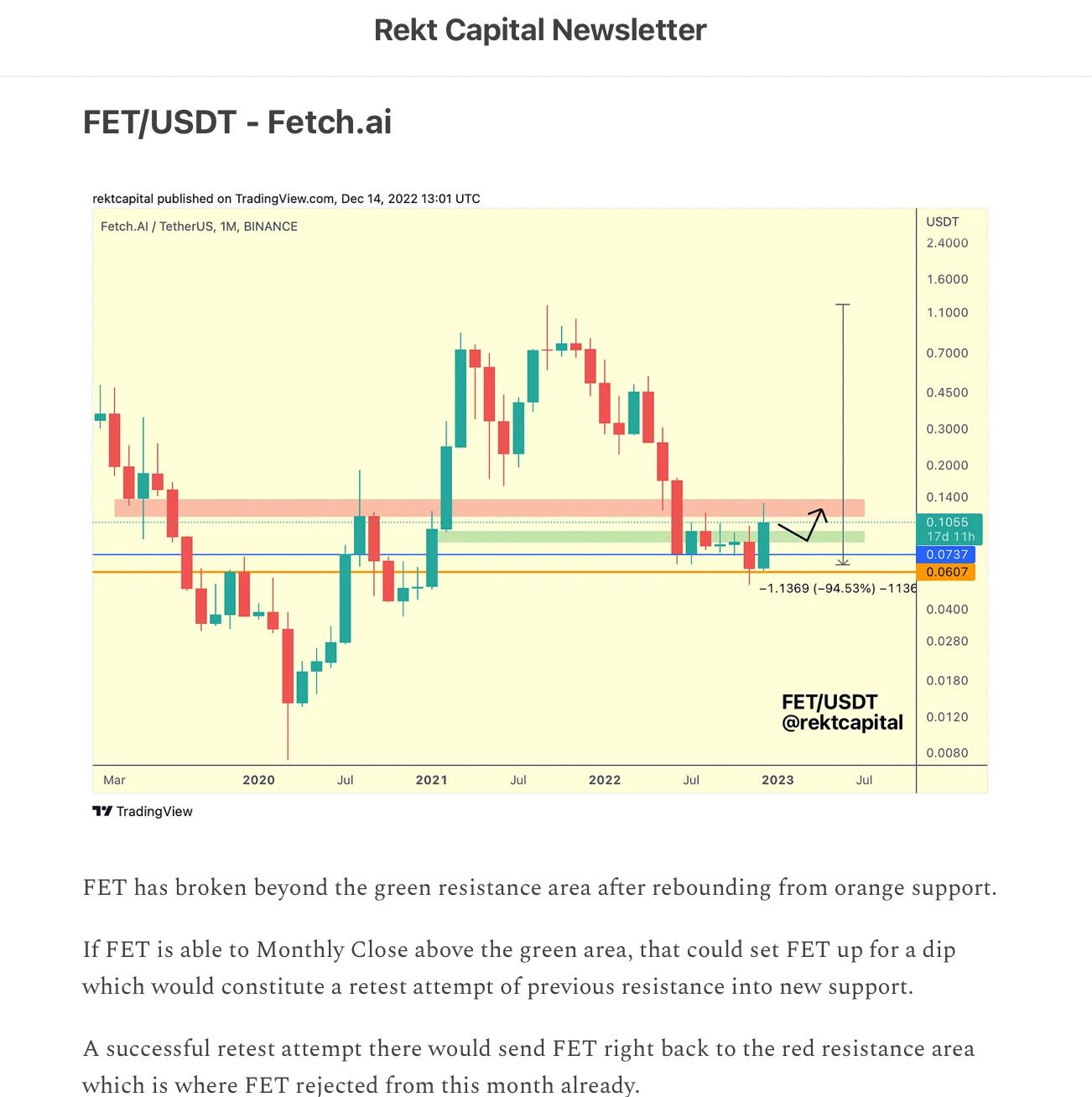 Here is an update today: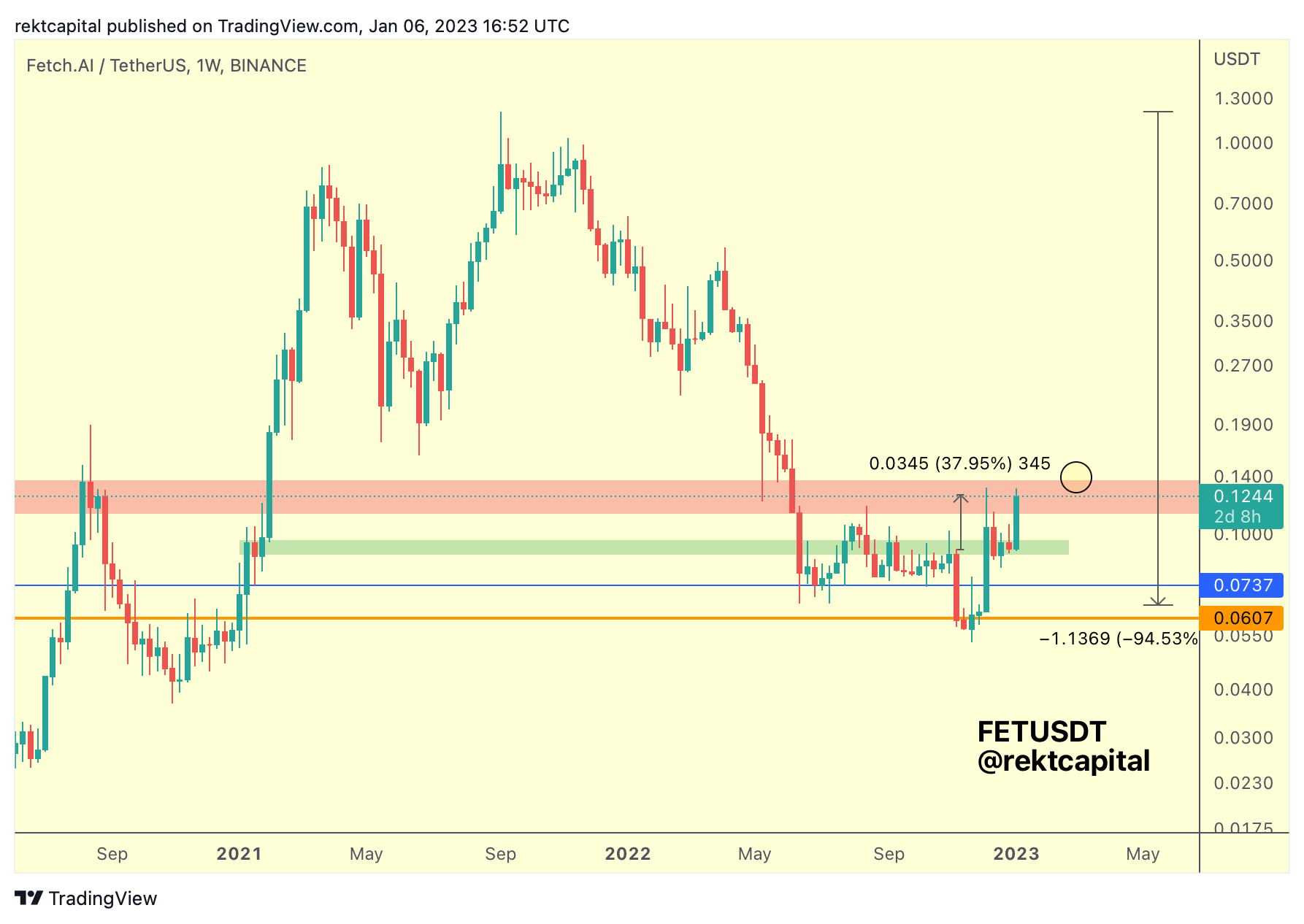 FET has successfully retested the green area as support, following the black pathway perfectly, rallying some +37% or so to the red resistance area.
In very early 2021, FET successfully consolidated at the green area, successfully retesting it as a support.
And now in very early 2023, FET has done the exact same.
That said, FET has reached the red resistance area, which was a major rejection point for the September 2020 rally.
FET would need to Weekly Close above the red resistance area to rally to or at least closer towards the $0.20 level.
In the absence of such a Weekly Close however, it's likely FET would need to drop into the green area again for a retest attempt.
This post is for paying subscribers only
Already have an account? Sign in.