Altcoin Market Update
Features analysis on Altcoins: OCEAN MATIC DOT THETA VRA TVK BNB
This Friday, I'll chart your Altcoin picks in an exclusive subscriber-only TA newsletter and will cover as many as I can.
So if you'd like to have an Altcoin charted, feel free to share max. two TA requests each in the comments below.
I'll chart the Altcoins that get mentioned and 'Liked' the most
Click the buttom below to leave a comment with your TA request!
Let's dive into today's Altcoin Market Update.
In today's edition of the Rekt Capital Newsletter, the following cryptocurrencies will be analysed & discussed:
Ocean Protocol (OCEAN)
Polygon (MATIC)
Polkadot (DOT)
Theta Token (THETA)
Verasity (VRA)
Virtua (TVK)
Binance Coin (BNB)
Let's dive in.
---
Ocean Protocol - OCEAN/USDT
OCEAN has been an Altcoin we've been covering for weeks now.
It started with downside wicking below the Channel: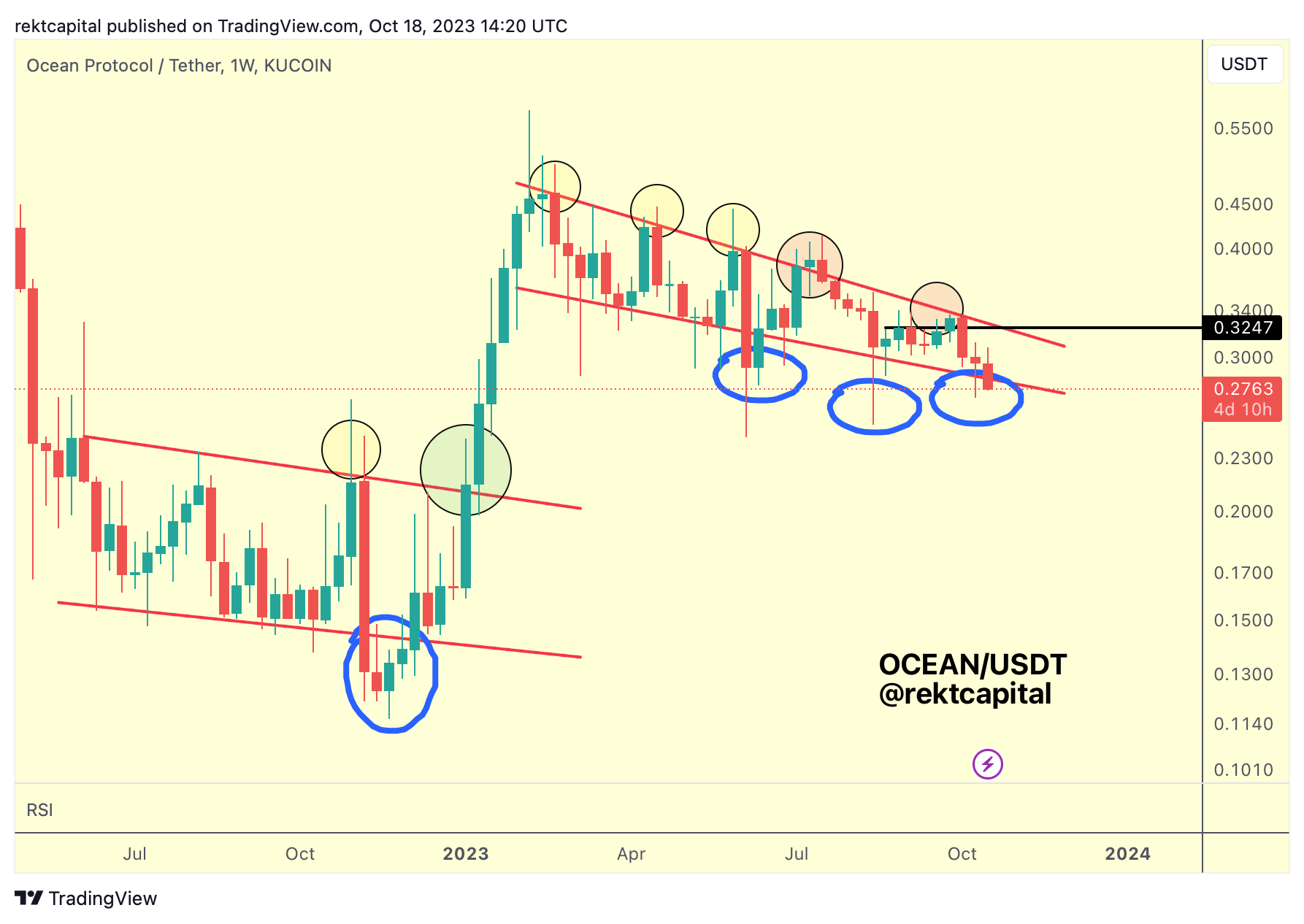 Followed by an immense +57% rally last week: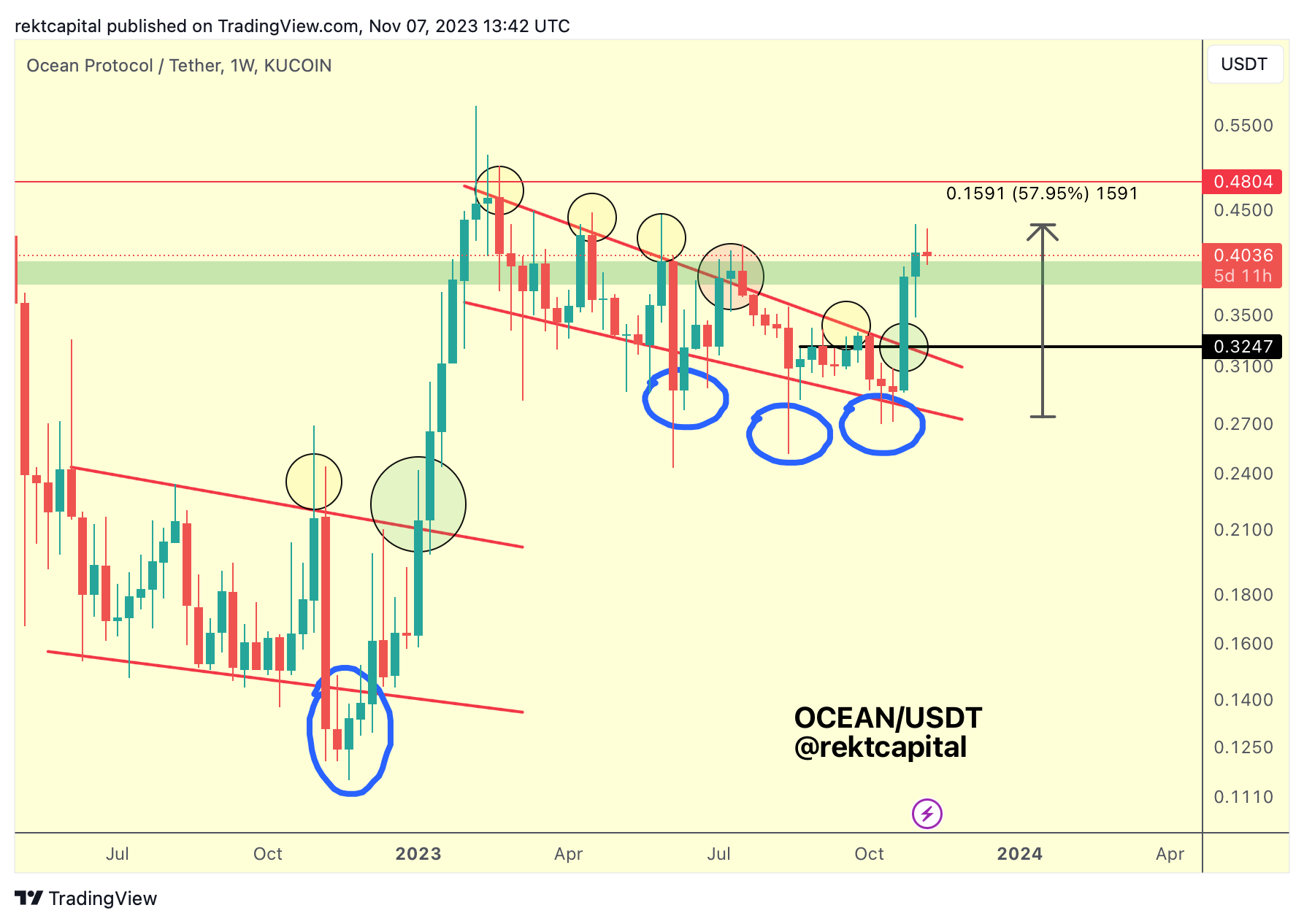 And here's today's update: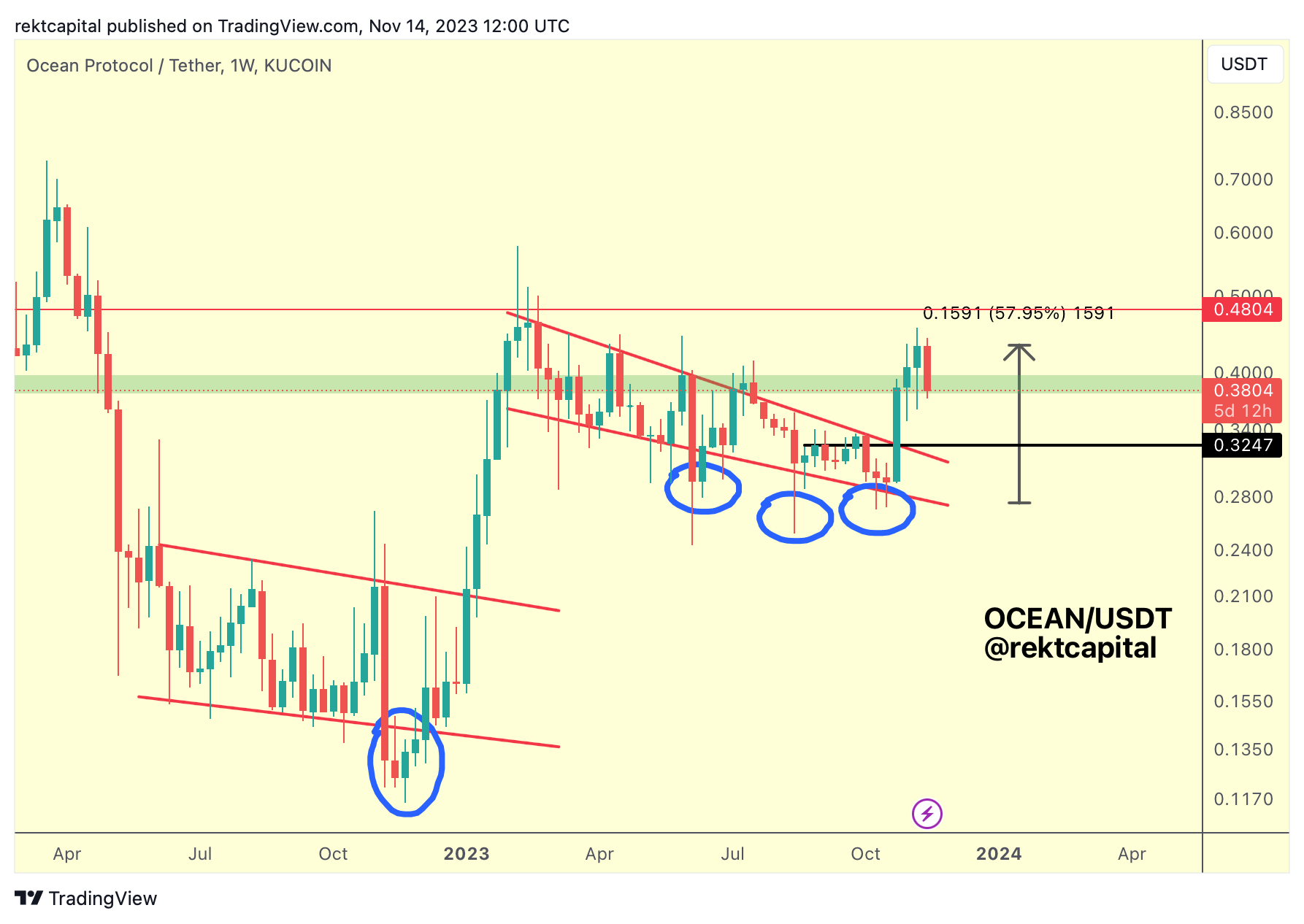 OCEAN is now trying to retest this green region as new support on the Weekly timeframe.
This green region is very important as it represents a Monthly reference point for OCEAN: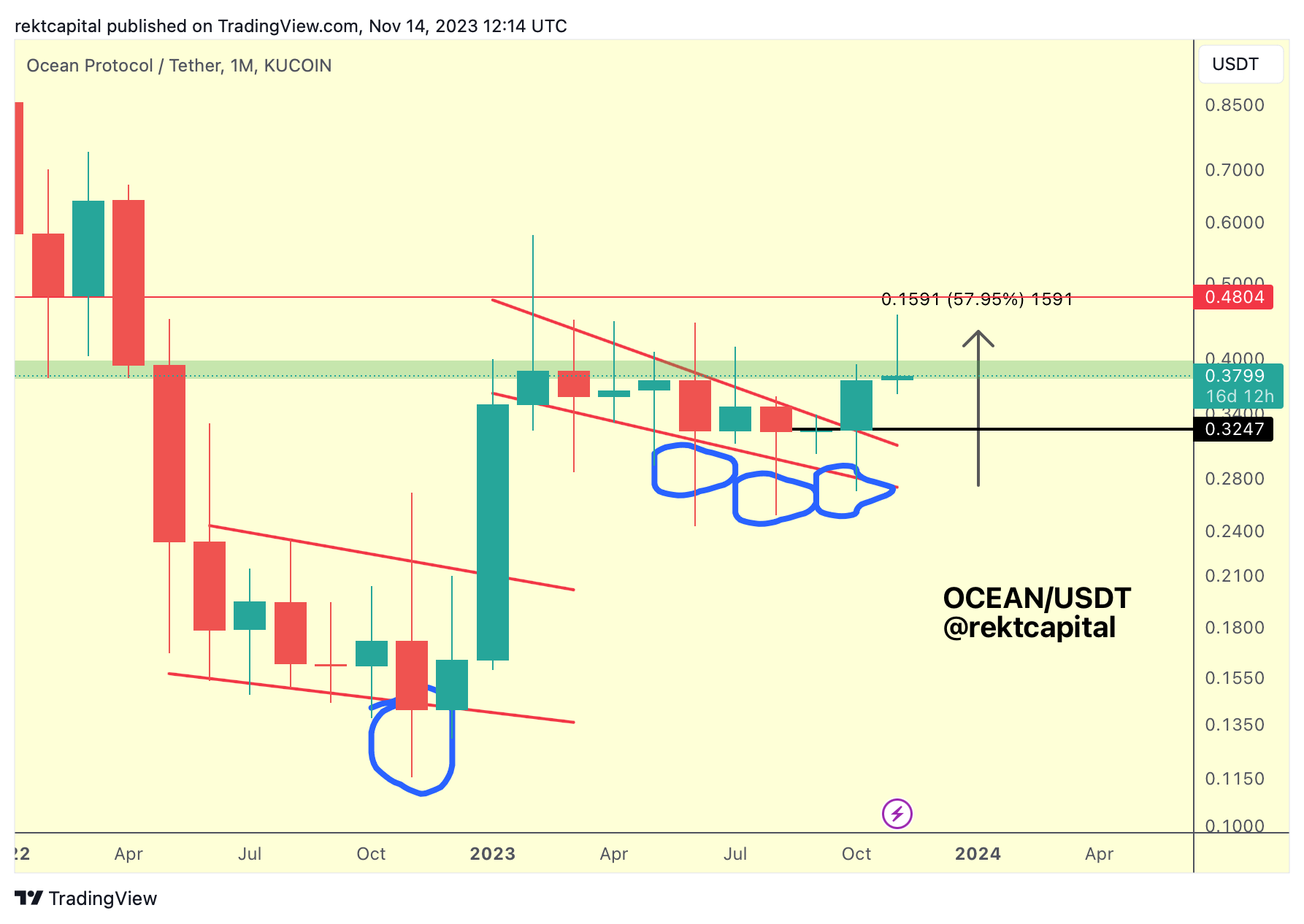 From the Monthly, we can observe that this green region is a major resistance area beyond which price tends to upside wick.
But if the Weekly retest is successful, this Monthly picture will drastically shift.
Crucial retest for OCEAN on the Weekly right now.
Failing the retest could then set price up for a bearish Monthly Close or at the very least for a dip into the black $0.32 level below.
Polygon- MATIC/USDT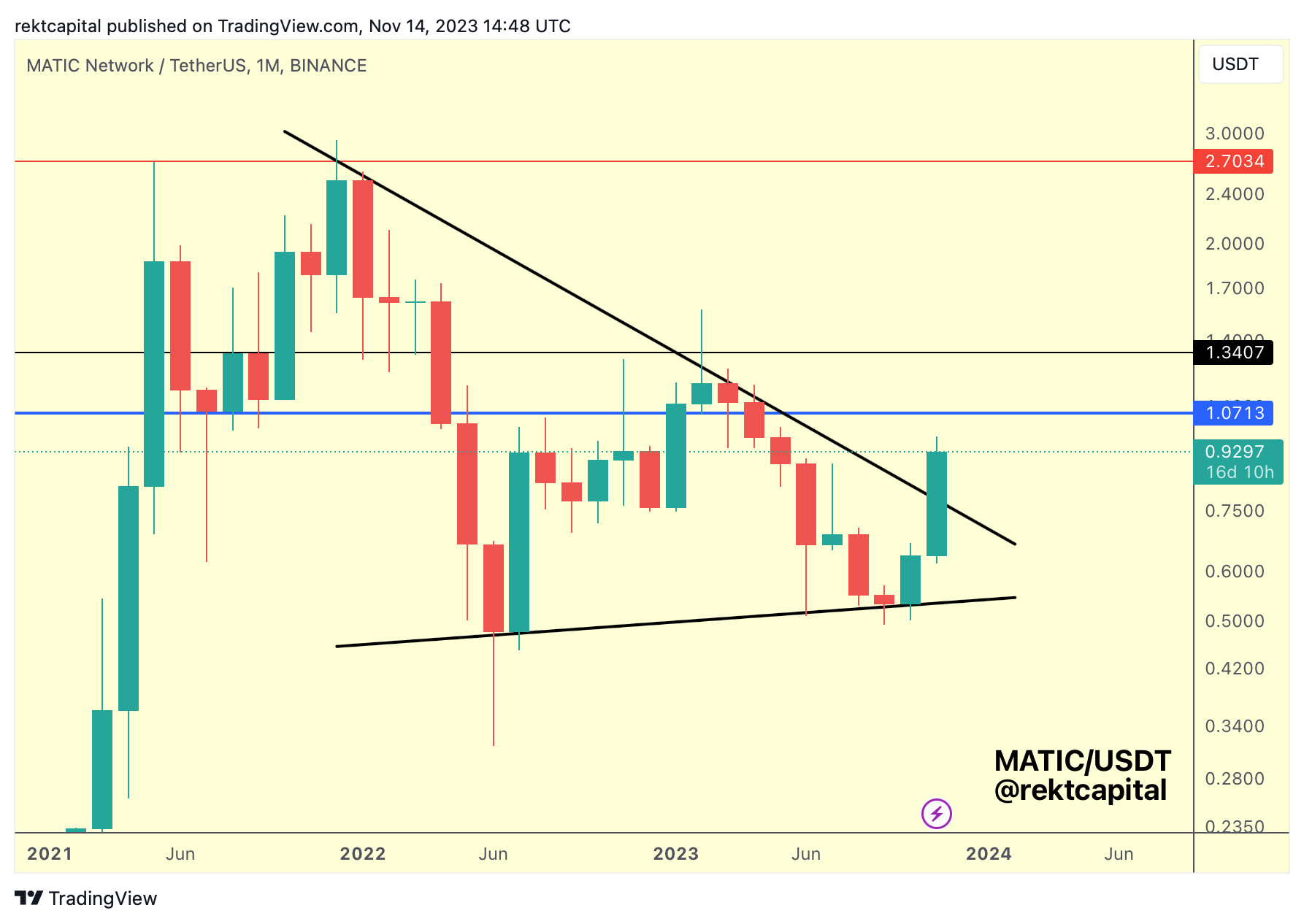 Polygon has broken out from its macro market structure.
Of course, a Monthly Close beyond this Macro Downtrend would confirm the breakout.
However, there are still many weeks left in the week.
Which is why it is important for MATIC, should it dip, to retest the Macro Downtrend as support on the lower timeframes first.
It is that sort of stability on the retest going into the end of the month that would enable a Monthly Close above the Macro Downtrend to kickstart the beginning of a new macro uptrend.
This post is for paying subscribers only
Already have an account? Sign in.