Altcoin Market Update
NEO, ATOM, FET, COTI, WOO, JASMY - all covered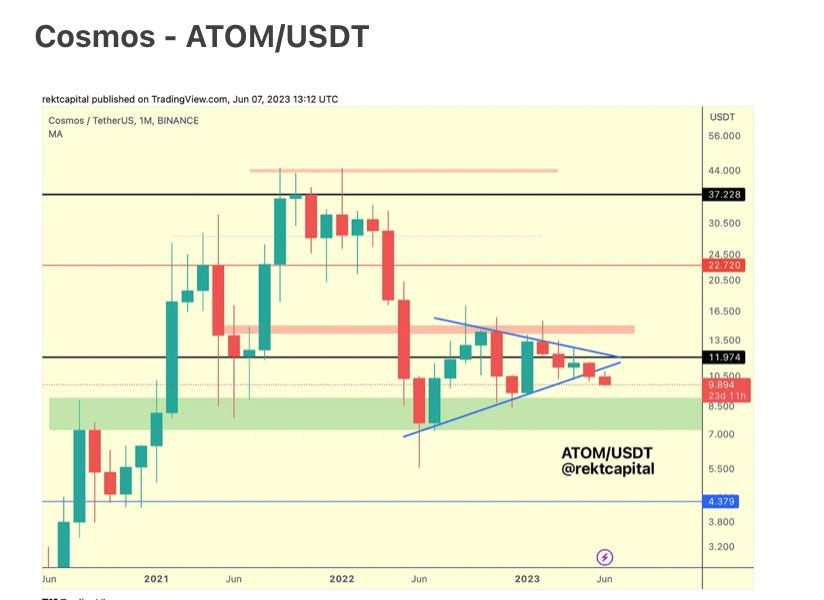 This Friday, I'll chart your Altcoin picks in an exclusive subscriber-only TA newsletter and will cover as many as I can.
So if you'd like to have an Altcoin charted, feel free to share max. two TA requests each in the comments below.
I'll chart the Altcoins that get mentioned and 'Liked' the most.
In today's edition of the Rekt Capital Newsletter, the following cryptocurrencies will be analysed and discussed:
Neo (NEO)
Cosmos (ATOM)
Fetch ai (FET)
Coti (COTI)
Woo Network (WOO)
JasmyCoin (JASMY)
Let's dive in.
---
Neo - NEO/USD
Neo has been an Altcoin we've been covering for months.
Initially, I spoke of NEO at its November 2022 bottom: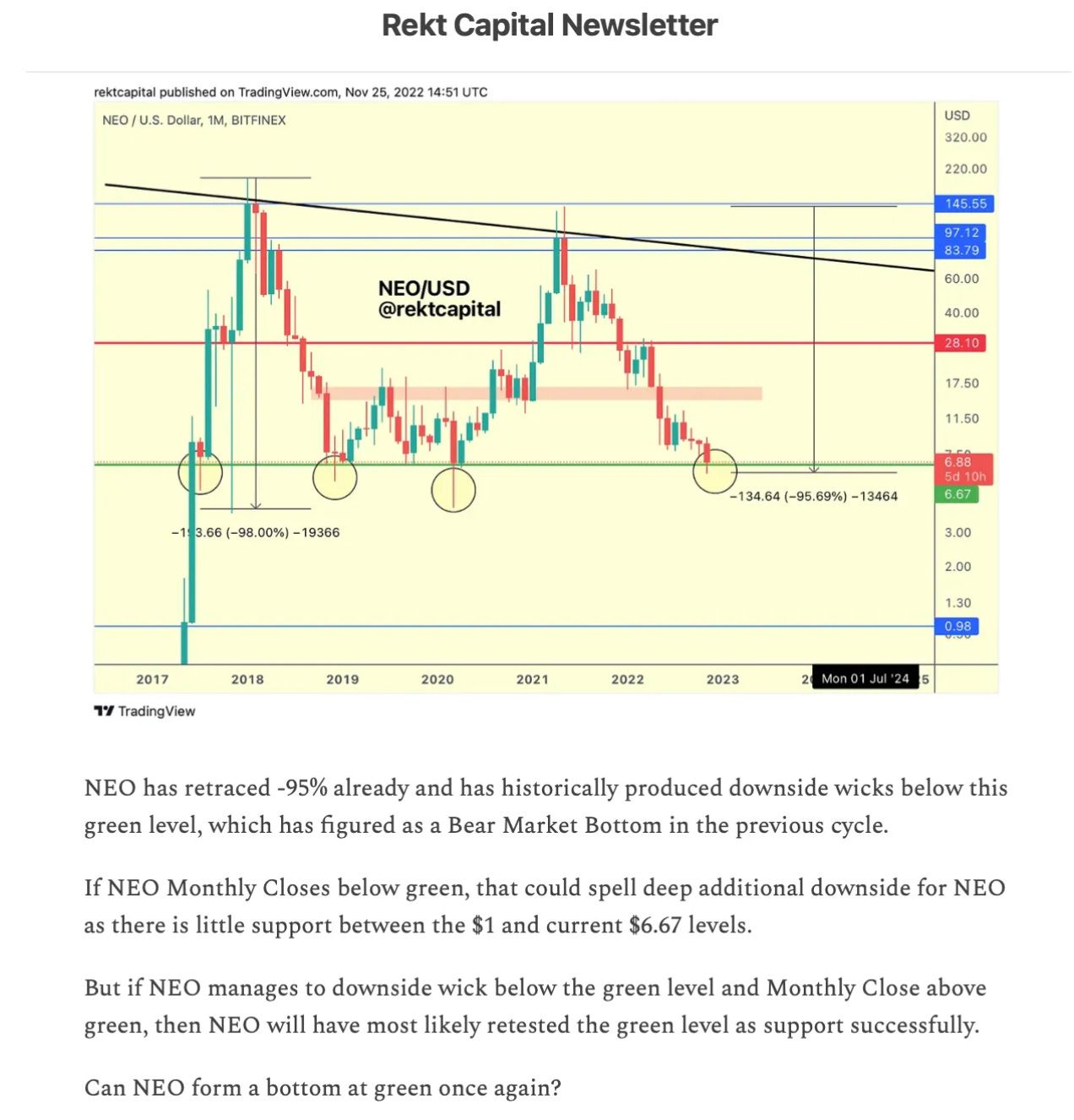 And then after its +100% move from the November 2022 lows, I covered NEO when it was at a crucial crossroads, and I proposed two distinct pathways on what NEO could then perform: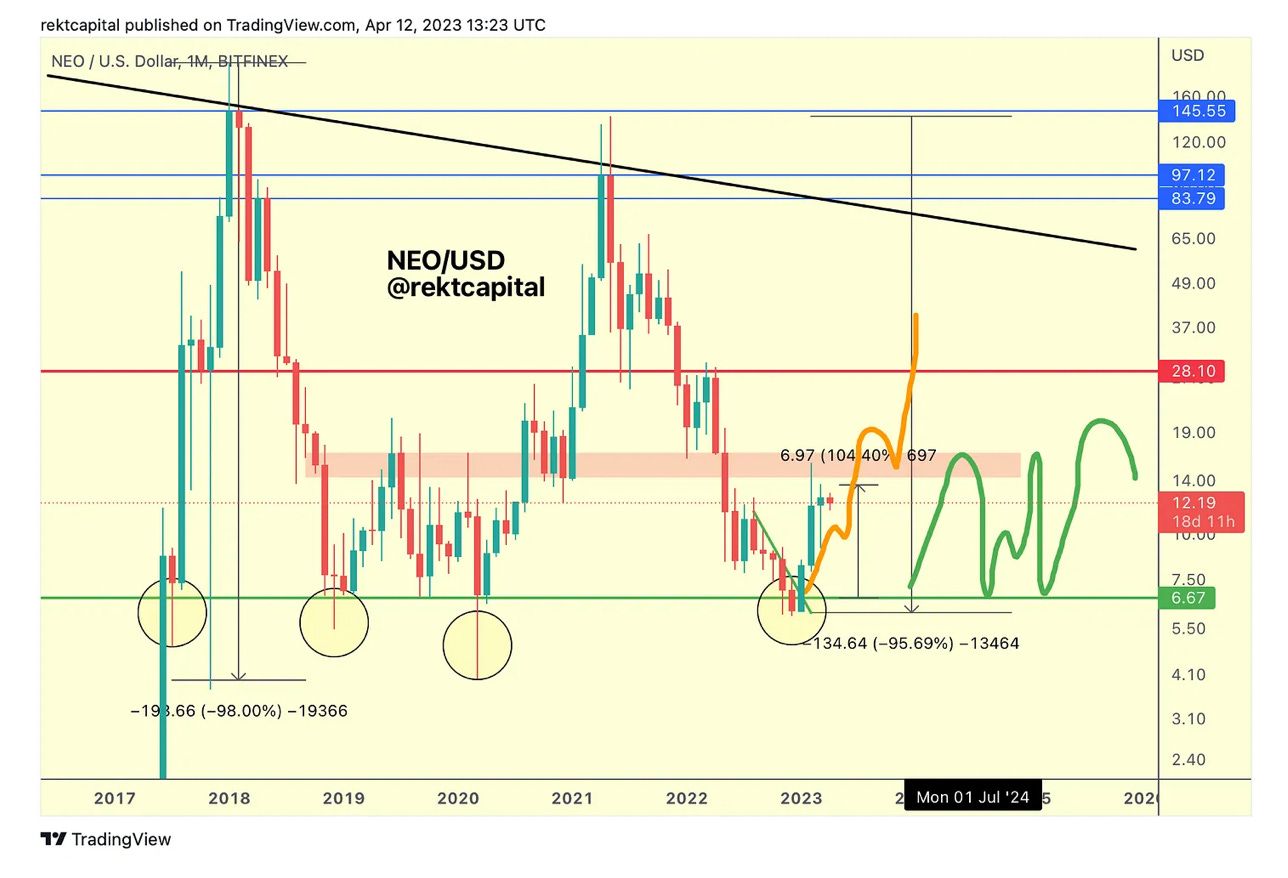 If NEO were to follow the orange path, it would've confirmed a new macro uptrend, which would then set price up for a reclaim of the red area as support, before enabling further upside beyond the $30 level.
Alternatively, the green path was proposed, suggesting further consolidation between the November 2022 lows (green) and the red resistance area (red).
Ultimately, NEO has chosen the green path: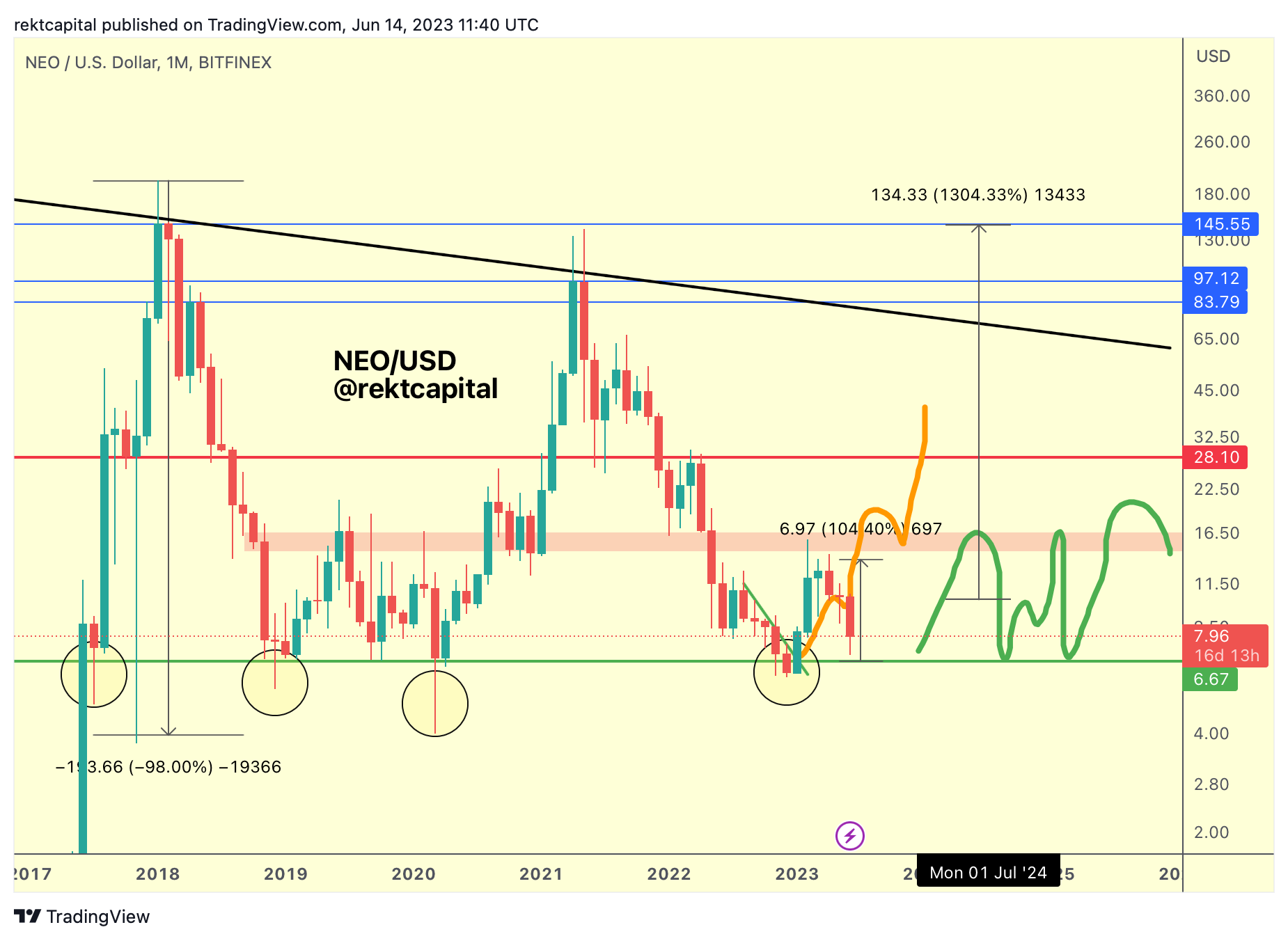 NEO rejected at the red resistance area and has since retraced to the green level below, almost fully cancelling out its +100% move from November 2022.
But this current price action isn't out of the ordinary nor was it unexpected; historically, NEO has performed this movement when it wasn't quite ready to confirm a new macro uptrend.
However, historically, maintaining the green level as support is the crucial ingredient to preparing price for upside over the mid- to long-run.
If history repeats, NEO will soon retest the green level, affirm price stability there, before lifting off to the upside towards the red resistance area once again; rejection at that red resistance could of course occur, but generally it's a question of how long does this green-red range-bound consolidation need before finally breaking into a new macro uptrend beyond the red resistance area.
At this point in time, in the short-term it will be interesting to see if NEO forms either a Higher Low relative to those November lows or to form approximately a Double bottom area around there.
Either way, price stability at the green level is a crucial component to enabling future growth, and though downside wicking below that green level tends to occur (even downside deviation), the key is to really hold and/or reclaim green.
This post is for paying subscribers only
Already have an account? Sign in.