Altcoin Market Update
Analysis on 6 Altcoins: ETH, FTM, LINK, DOT, NANO, FET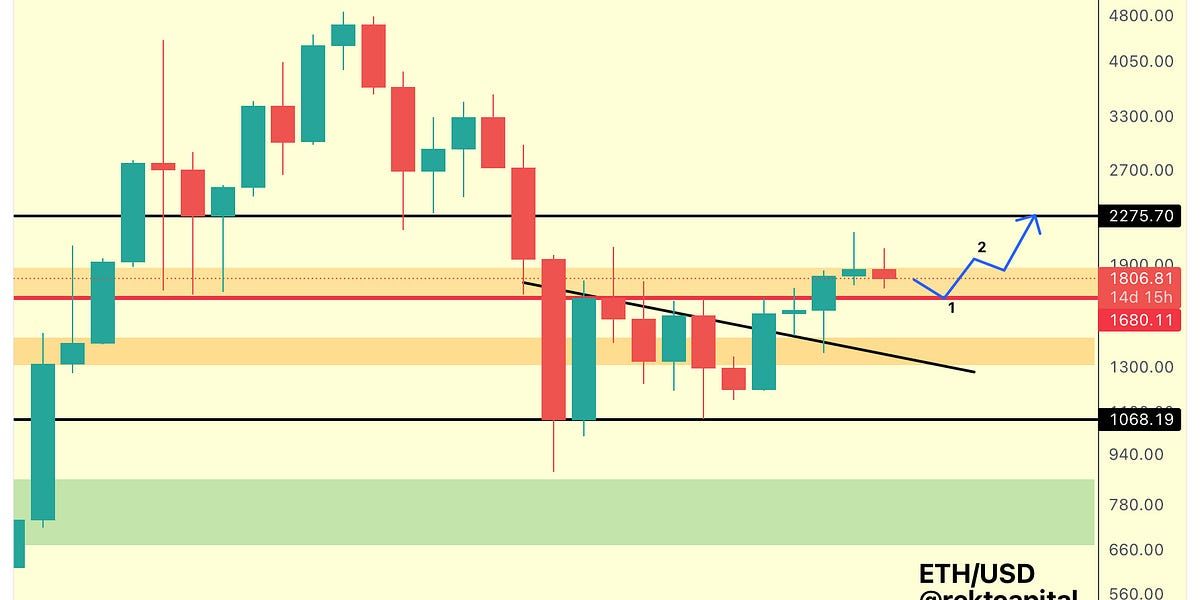 This Friday, I'll chart your Altcoin picks in an exclusive subscriber-only TA newsletter and will cover as many as I can.
So if you'd like to have an Altcoin charted, feel free to share max. two TA requests each in the comments below.
I'll chart the Altcoins that get mentioned and 'Liked' the most.
---
In today's edition of the Rekt Capital Newsletter, the following cryptocurrencies will be analysed and discussed:
Ethereum (ETH)
Fantom (FTM)
Chainlink (LINK)
Polkadot (DOT)
Nano (NANO)
Fetch ai (FET)
Let's dive in.
---
Ethereum - ETH/USD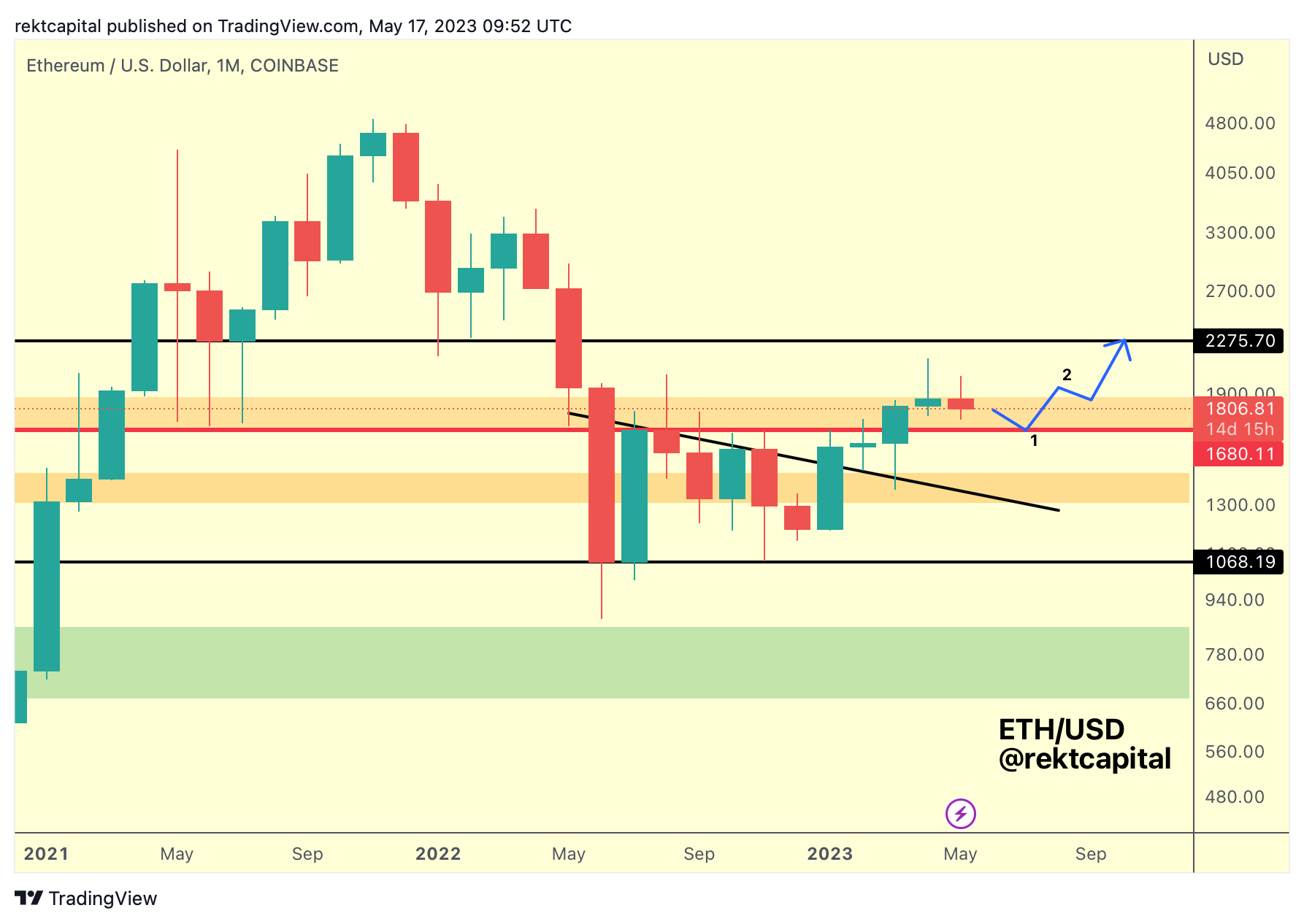 Two months ago, ETH broke beyond the red resistance level, which plagued price from mid-2022.
But on that move, ETH never retested this level as support.
In fact, since breaking that level, ETH has overextended itself beyond the next immediate resistance which is the top of the orange box and has since rejected there, forming a new Lower High in the process.
Could ETH dip into the red level for a retest?
Such a dip would be healthy of course and successful price stability there would enable another revisit of the top of the orange box, which itself needs to be reclaimed as new support to enable further upside via the blue path.
Could ETH skip step 1 and go on to step 2?
Technically yes, but ETH hasn't been able to reclaim the top of the orange box as support for the past two months so there's certainly scope for a small reset to the red level below.
This post is for paying subscribers only
Already have an account? Sign in.